13+3 ... Weeks plus days the little munchkin in my belly is. Helloooooo second trimester energy. HA! Kidding. Sorta. I'm 1/3 of the way through my pregnancy. What?!?
1 ... Week since I've felt quickening. Please spare me any links telling me otherwise, I know a baby vs a fart.
2 ... weeks since I've been inundated with morning noon and night sickness! PTL!
3 ... number of goldfish I have. I used to have five. One got eaten. One got sucked into the filter. You're welcome.
4 ... days of hacking coughs from my sweet pea. He's so cute when he's sick. When he's not screaming anyway. It's the only time I get snuggles!
5 ... the number of hoagies I had in the last two weeks until today.
6 ... number of small Veggie Diablo Primo Hoagies I've eaten in the last two weeks including today's.
0 ... number of lbs gained in the last 3 weeks, so don't judge me.
Stop judging me. You're judging me.
Stop judging me.
600 ... times a night I wake up tossing, turning, peeing, or praying for relief from what may or may not be a double ear infection. Stay tuned for that exciting development.
Are you judging me yet about those hoagies? They're small. They're mainly broccoli rabe and eggplant. And peppers. Ignore the 1/2 yard of provolone thrown in. And the oil and spices. And the hot peppers so hot it clears the sinuses of the person sitting next to me. Which right now, is no one. And the bread. Oh, the bread.
Stop judging me!!!!
Love,
I-have-to-visit-three-different-Primo's-in-my-area-so-the-counter-person-doesn't-judge-me-either.
Im not kidding.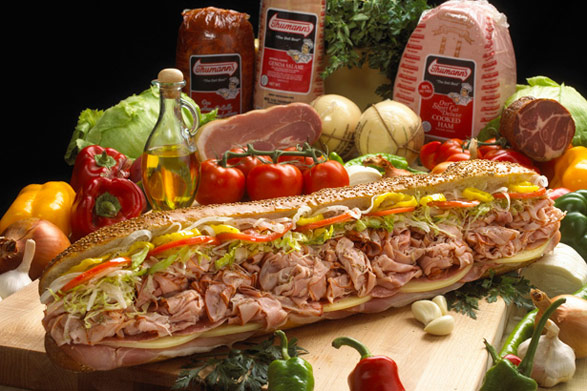 You better not be judging me.